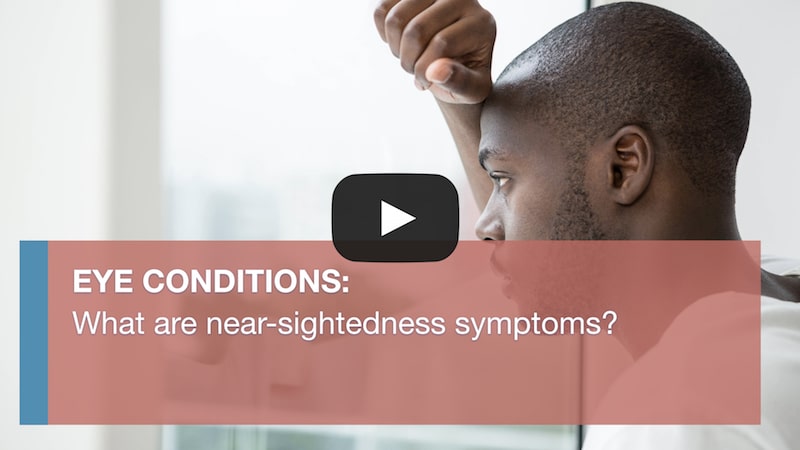 What are near-sightedness symptoms?
What are some near-sightedness symptoms? The most typical sign of near-sightedness is difficulty with seeing in the distance, but this is variable. Depending on the extent of short-sightedness, you may even have trouble seeing things at an intermediate level or even close-up. This impacts people's lives in different ways. Some patients are unable to drive or even able to read from their phone or laptop depending on the extent of the short-sightedness.
How we can correct near-sightedness symptoms
One way to correct short-sightedness is to wear spectacles. We would determine the power of the prescription, and the prescription aims to move the light rays back onto the retina. There is a whole array of contact lenses that we can use as well. Ther different types of contact lenses are daily disposable, weekly wear, extended wear, and also then we can have the option of implanting contact lenses inside the eye or performing laser surgery.
The symptoms impact people's lives differently. Some patients can function reasonably well with no correction, but as myopia progresses, they find it increasingly difficult to perform simple tasks including driving and working around the house. This is what usually brings them to us for treatment.
About the author
Leonard Teye-Botchway
Consultant Ophthalmic Physician and Surgeon |MBChB, FRCS(G), MBA, FWACS, FGCS, DCEH (Lond), Postgraduate Diploma in Cataracts and Refractive Surgery
I am Leonard Teye-Botchway and I am the Medical Director and Consultant Ophthalmologist at Bermuda International Institute of Ophthalmology in Bermuda. The joy and elation I get from seeing patients who are very happy they can see after surgery is almost unimaginable. This is what really drives me to carry on being an ophthalmologist.
We have sourced some or all of the content on this page from The American Academy of Ophthalmology, with permission.