LASIK PRESBYOND overview
Laser Blended Vision PRESBYOND is the way of treating patients with presbyopia that aims to achieve clear sight at all distances, near, distance and intermediate. Dr. Leonard Teye-Botchway himself had this procedure to correct his presbyopia. Watch the video below to watch his story.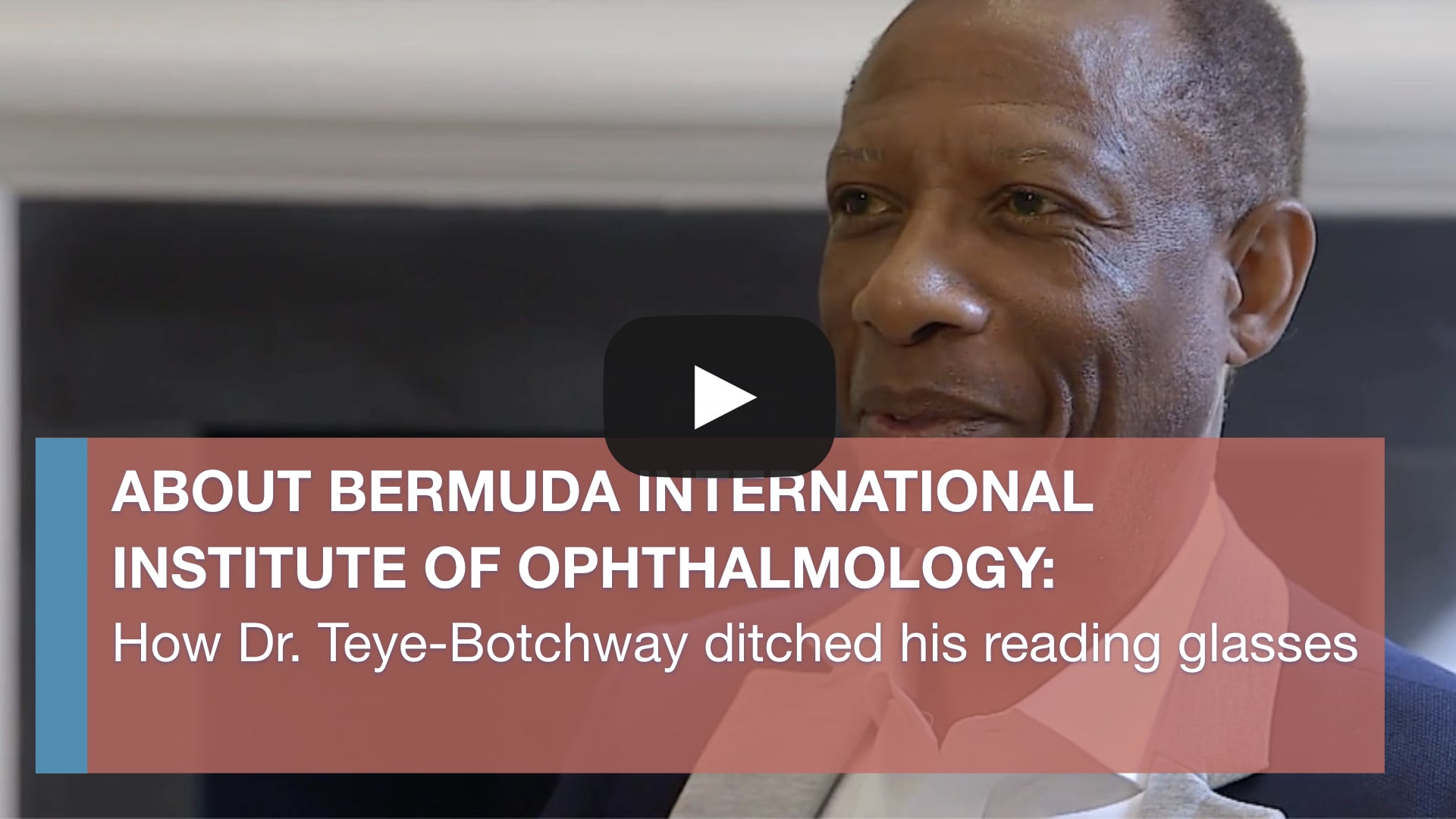 At a glance
CONDITIONS TREATED
YOUR SPECIALIST
Memberships and Accreditations
Latest news from your eye doctor in Bermuda
We regularly share new videos and blog posts for our Bermudian patients about common eye questions and concerns. You can subscribe at the bottom of this page to receive the latest updates.
Age-related Macular Degeneration treatment is quite comfortable for most patients. We ensure that patients are as comfortable as possible before beginning.
The glaucoma treatment cost depends on the type of glaucoma the patient has. It also depends on their insurance coverage.
Because of the anaesthetic eye drops we administer before and during a cataract operation, the treatment does not hurt. Most patients are very comfortable during the procedure.
CALL TO ASK A QUESTION OR BOOK YOUR ANNUAL EYE CHECK
About the author
Leonard Teye-Botchway
Consultant Ophthalmic Physician and Surgeon |MBChB, FRCS(G), MBA, FWACS, FGCS, DCEH (Lond), Postgraduate Diploma in Cataracts and Refractive Surgery
I am Leonard Teye-Botchway and I am the Medical Director and Consultant Ophthalmologist at Bermuda International Institute of Ophthalmology in Bermuda. The joy and elation I get from seeing patients who are very happy they can see after surgery is almost unimaginable. This is what really drives me to carry on being an ophthalmologist.
We have sourced some or all of the content on this page from The American Academy of Ophthalmology, with permission.