MULTIFOCAL LENS IMPLANTATION
Enjoy seeing at all distances after a Multifocal Lens Implantation
Multifocal Lens Implantation overview
In November 2006, Dr. Teye-Botchway performed the first multifocal lens Implantation in Bermuda. The multifocal lens is a revolutionary and technologically advanced intraocular lens.
Unlike other intraocular lenses which are monofocal, the multifocal lens allows patients the ability to see both near and far. This ability allows the patient to perform many activities and in most cases dependence on glasses is greatly reduced.
The AcrySof® ReSTOR® IOL incorporates an apodized diffractive optic with refraction to achieve a range of quality vision
High quality uncorrected near and distance vision with 20/40 or better intermediate vision without movement of the IOL
80% Overall Spectacle Freedom
Nearly 94% of patients would have the lens again
Overall Spectacle Freedom
AcrySof® Toric IOL Significantly Improves Distance Vision Spectacle Freedom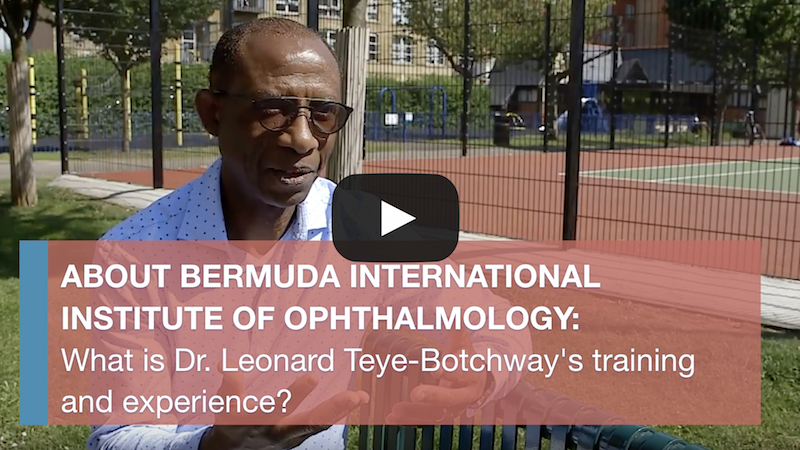 At a glance
YOUR SPECIALIST
OVER 60? MOST BLINDNESS IS PREVENTABLE
But don't put this off.
Call to book your appointment today:
How does Multifocal Lens Implantation help you?
With bifocal eyeglasses, you look through the top part of the lens for distance, and through the bottom area of the lens for near. The multifocal lens implant is entirely different because the specially engineered optic provides both a distance focus, and a near focus at all times. Your brain will learn to automatically select the focus that is appropriate for the task at hand.
Latest news from your eye doctor in Bermuda
We regularly share new videos and blog posts for our Bermudian patients about common eye questions and concerns. You can subscribe at the bottom of this page to receive the latest updates.
A cataract forms on the lens of the eye with age. It turns the natural lens cloudy and starts to interfere with the patient's vision.
Far-sightedness is when the patient's cornea is a bit too flat to focus rays of light properly onto the retina. This flatness leads to blurred near vision and in some cases intermediate and distance vision.
Near-sightedness is when rays of light are not properly focused on the retina because of how the cornea bends the rays. Near-sightedness results in blurred vision, trouble with distance vision and problems seeing at night.
Memberships and Accreditations
About the author
Leonard Teye-Botchway
Consultant Ophthalmic Physician and Surgeon |MBChB, FRCS(G), MBA, FWACS, FGCS, DCEH (Lond), Postgraduate Diploma in Cataracts and Refractive Surgery
I am Leonard Teye-Botchway and I am the Medical Director and Consultant Ophthalmologist at Bermuda International Institute of Ophthalmology in Bermuda. The joy and elation I get from seeing patients who are very happy they can see after surgery is almost unimaginable. This is what really drives me to carry on being an ophthalmologist.
We have sourced some or all of the content on this page from The American Academy of Ophthalmology, with permission.
CALL TO ASK A QUESTION OR BOOK YOUR ANNUAL EYE CHECK