Meet the team
Your eye doctor in Bermuda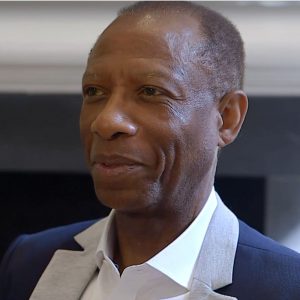 Leonard Teye-Botchway
Founder and Medical Director, MBChB, FRCS(G), MBA, FWACS, FGCS, DCEH (Lond), Postgraduate Diploma in Cataracts and Refractive Surgery
Leonard Teye-Botchway, MBChB, FRCS(G), MBA, FWACS, FGCS, DCEH (Lond), Postgraduate Diploma in Cataracts and Refractive Surgery, is the Medical Director and Consultant Ophthalmologist at Bermuda International Eye Institute in Bermuda. He provides cataract surgery using premium intraocular lens implantation, oculoplastic surgery, laser eye surgery for difficulty with near vision, and advanced treatment for conditions including glaucoma, diabetic retinopathy and macular degeneration. The institute also performs a novel, in-office procedure, corneal cross-linking, for patients with keratoconus.
Technicians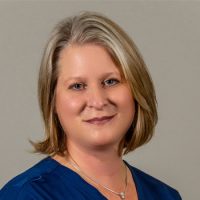 Dawn Burgess
Surgical Coordinator
Dawn R. Burgess is a Certified Ophthalmic Technician and the Surgical Coordinator for the Bermuda International Institute of Ophthalmology. Dawn started in Ophthalmology as an Administrative Assistant in 1997. Through years of training with Dr. Teye-Botchway , as well as practices overseas, she obtained her Ophthalmic Technician Certification. Dawn is passionate about vision preservation and most enjoys working as the lead Biometrist, measuring and educating patients for cataract surgery. She also acts as a Clinical Coordinator maintaining both physician and employee schedules for the practice. Dawn works closely with Age Concern as well assisting with senior health fairs. She has been employed, in total,11 years by Dr. Teye-Botchway. Born in Pittsburgh, PA, Dawn's Family relocated to Bermuda when she was age 14. She has been married to her husband, Shawn for 24 years and together they have 2 children.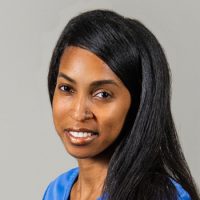 Sherelle Campbell
Technician
Sherelle Campbell (COA, OSC) entered the Ophthalmology field, at the age of 18, as a student fresh out of high school. She was first hired to assist in the medical records department and then eventually began assisting on the front desk. 2019 marks her tenth year in the field.
A few years later, she sat the COA written exam in Boston. Her next goal is to obtain the COT certification. In addition to her normal duties, Sherelle also coordinates overseas referrals and GP reports.
Although she is a huge introvert, working with people has brought her "out of her shell" as she looks forward to the daily interactions with all of her patients. Outside of Ophthalmology Sherelle enjoys travelling and keeping fit. She is an avid attendee at her gym but enjoys all outside adventures, including camping, cycling, walking and swimming.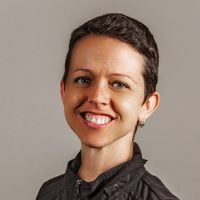 Jenny Faries
Technician
Jenny Faries is a Certified Orthoptist who trained at Dalhousie University, receiving her graduate diploma in orthoptics and ophthalmic medical technology in 2016. As an Orthoptist, she diagnoses and treats vision problems and eye abnormalities of patients of all ages, especially those involving eye muscles and nerves, strabismus or "lazy eye", and decreased vision in children. Jenny is also a certified ophthalmic medical technologist (COMT). She is a Bermudian and has enjoyed being a part of BIIO since September 2016.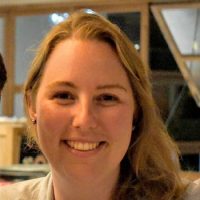 Rebecca Fels
Associate Technician
Rebecca is from Halifax, Nova Scotia. She completed a BSc undergraduate degree at Dalhousie University in Psychology. After, she completed her Orthoptic and Ophthalmic Medical Technology training at the IWK Children's Health Centre, VG Hospital, and undertaking an externship at the Stanton Eye Clinic in Yellowknife, NTW. Following her certifications, Rebecca began working at the IWK Children's Health Centre while finishing her Masters Thesis in Clinical Vision Science at Dalhousie with a focus on pediatric and adult ocular muscle and nerve disorders.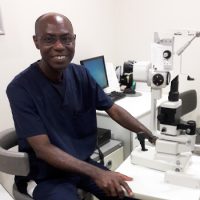 Stephen Kwame Boakye
Associate Technician
Stephen Kwame Boakye is a JCAHPO board certified with over 10 years work experience.
Stephen was introduced into the ophthalmic practice by an uncle who was a director/proprietor of a medical practice (Welfare Medical Services) in Nigeria, right after his secondary education.
After a brief period with the uncle, Stephen returned home to Ghana and received some background and preparatory studies in optometry and ophthalmic practice at a private college, then Premier College of Optometry in Kumasi-Ghana.
Stephen then proceeded to the US, did additional studies personally and sat for the JCAHPO board exams in the year 2006 and been in practicing as an ophthalmic technician ever since and currently practicing full time at the Virginia Eye Institute in Richmond, Virginia.
Stephen who is an Associate Technician with BIEI also practiced full time here at the Eye Institute from 2009 to 2012 with high level of professionalism exceptional work quality.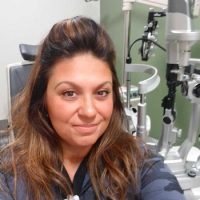 Sonja McCottry
Associate Technician
Sonja R. McCottry COA, OSA (certified ophthalmic assistant / ophthalmic surgical assistant) is a graduate with certification thru JCAHPO. She has trained in Ophthalmology at the Bermuda International Eye Institute and has been in the field since 2006. Her surgical and clinical experience comes with true interest and love for this field, Sonja has worked in all the  ophthalmic specialties over the last 12 years of her career – practices, from Retina to Cornea and has spend the last 2 years in USF Eye Institute as the Lead Technician for Retina and Oculoplasty clinical and surgical area. Sonja's motto is: "Patient is the reason why we are here".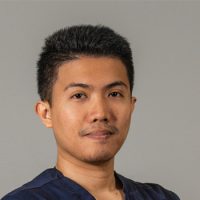 Jobet Roy Rodelas
Technician
Jobet is an Ophthalmic Nurse and a Technician at the same time. He works under the direction and supervision of ophthalmologists, who diagnose and treat patients with disorders and diseases in the eye. Jobet also provides care for patients before, during, and after eye surgery. He takes medical histories and provides care to patients in recovering from treatment. He educates patients and their families on how to take care and do the home treatment for eye disorders and diseases.
Administrators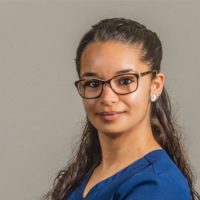 Shelby Camara
Shelby Camara joined Bermuda International Institute of Ophthalmology in October 2017 as the Front Desk Receptionist. Since then she has changed roles and is now the Medical Records Clerk. Shelby is responsible for all patient records and ensuring that all records are prepared every day for the different clinics. She is a very organized person and a hard worker. She enjoys working alongside the BIIO teach each day.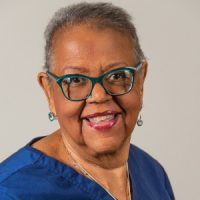 Leonie Curtis
Leonie Curtis is Bermuda International Institute of Ophthalmology's Front Desk Receptionist. She brings a wealth of knowledge and experience and ensures our patients are greeted and served with a smile. Leonie exemplifies our core values in every regard especially – compassion.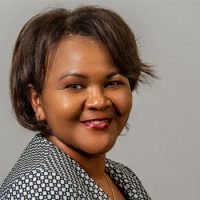 Carol Ross DeSilva
Carol Ross DeSilva joined BIIO as the Operations Manager in March of 2019.  She is a former executive within the utility industry bringing several years of experience in leadership and operational excellence through Business Process Management. Carol obtained her undergraduate degree in Computer Science and holds a Process Master Certification and several Leadership Certifications.
Carol leads from the heart, caring deeply about helping others seek and reach their highest potential. Carol is the founder of Ambassador's for Christ youth group, a charter member of the Bermuda Alumni Chapter of Delta Sigma Theta Sorority Inc, The founder of Ascendant's Women Initiative Network, a former director of the Bermuda Bible Society and former chairperson of the Board of Cobbs Hill Methodist Church. As Carol begins her second career in the healthcare arena, she is filled with excitement and optimism in bringing value to the Bermuda International Institute of Ophthalmology.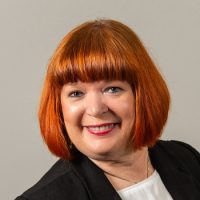 Deborah Smith-Joell
Deborah has worked in the healthcare/finance industry for over 40 years and bring to the table a vast knowledge of healthcare procedure coding and billing. She is excited to be working with Dr. Teye-Botchway and the Bermuda International Institute of Ophthalmology as the Patient Accounts Administrator. While she enjoys working at BIIO, she also enjoys acting, directing and producing for our local amateur theatres here in Bermuda.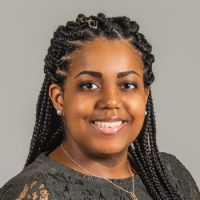 Johnae Tucker
Johnae joined the BIIO team in May 2018. She comes with years of administrative and customer service experience and utilizes her skills in her role as Switchboard Operator. Since joining, Johnae has exceeded expectations by taking on various additional tasks including coordinating local referrals, managing the appointment reminder system, as well as assisting at the front desk on occasion. She enjoys learning and growing alongside her co-workers to provide quality service and care to all.
Mrs. Ronita Teye-Botchway
Board Member
Investing in continuing medical education to bring you the most professional eye care team on the island
The skill and dedication of our staff continue to reinforce our reputation as a quality care facility. Always striving to be better, we continuously seek new ways to bring improved and more cost-effective care to our patients.
Dr Leonard Teye-Botchway promotes continuing education here in Bermuda through supervision, training and funding. He arranges training and professional development of several staff members.
Notably, two of the staff members, Mrs Dawn Burgess and Mrs Amanda Whitecross have achieved a first for resident Bermudians by obtaining the Certified Ophthalmic Assistant certification from the American Society of Cataract and Refractive Surgery (ASCRS).
Staff members also have the opportunity to visit overseas Medical Centers like the Lahey Clinic in Massachusetts, and Johns Hopkins Hospital in Baltimore, for continuing education, and have also attended ASCRS and AAO (American Academy of Ophthalmology) conferences.
Recently, Mrs Sonja McCottry, an Ophthalmic and Surgical Assistant at the Bermuda Eye Institute completed an Aesthetic Medical Educators Training course in the United States.
Latest news from your eye doctor in Bermuda
We regularly share new videos and blog posts for our Bermudian patients about common eye questions and concerns. You can subscribe at the bottom of this page to receive the latest updates.
Age-related Macular Degeneration treatment is quite comfortable for most patients. We ensure that patients are as comfortable as possible before beginning.
The glaucoma treatment cost depends on the type of glaucoma the patient has. It also depends on their insurance coverage.
Because of the anaesthetic eye drops we administer before and during a cataract operation, the treatment does not hurt. Most patients are very comfortable during the procedure.
Memberships and Accreditations
CALL TO ASK A QUESTION OR BOOK YOUR ANNUAL EYE CHECK