Our Founder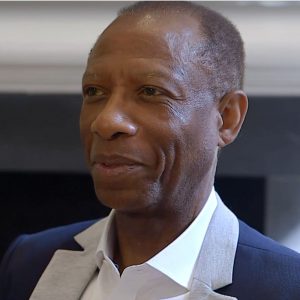 Leonard Teye-Botchway
Founder and Medical Director, MBChB, FRCS(G), MBA, FWACS, FGCS, DCEH (Lond), Postgraduate Diploma in Cataracts and Refractive Surgery
Leonard Teye-Botchway, MBChB, FRCS(G), MBA, FWACS, FGCS, DCEH (Lond), Postgraduate Diploma in Cataracts and Refractive Surgery, was the Medical Director and Consultant Ophthalmologist at Bermuda International Institute of Ophthalmology in Bermuda until his untimely death in 2019. He provided cataract surgery using premium intraocular lens implantation, oculoplastic surgery, laser eye surgery for difficulty with near vision, and advanced treatment for conditions including glaucoma, diabetic retinopathy and macular degeneration.
Meet the Team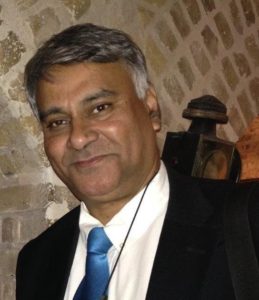 Vellore Chandran Parthasarathy
Dr. Vellore Chandran Parthasarathy, also known as Dr. VC, is the consultant ophthalmologist at the Bermuda International Institute of Ophthalmology (BIIO)
He earned his Bachelor of Medicine & Bachelor of Surgery and Diplomate in Ophthalmology at Madras Medical College in India. Next, he attained an Ophthalmic Fellowship at the esteemed Royal College of Ophthalmologists in the UK. Dr. VC specializes in Paediatric Ophthalmology, Squint, and Micro Incision Cataract surgery. Dr. VC's expertise landed him a position at Warwickshire Hospital (UK) where he worked alongside our founder Dr. Leonard Teye-Botchway from 1988-1992. He was invited to practice at BIIO in 2008 and  continues to provide quality eye care as the full time Ophthalmologist as of 2020. With over thirty-two years of expertise, Dr. VC has operated on patients of all ages, even as young as thirty-seven weeks. He is passionate about Ophthalmology and has active memberships with the American Academy of Ophthalmology, Royal College of Ophthalmologists, and All India Ophthalmic Society.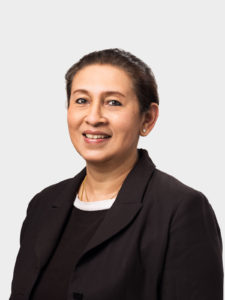 Dr .Kalpana Parthasarathy
Dr .Kalpana Parthasarathy MBBS, DO, FRCS( Edin) is a British trained ophthalmologist with special interest in retinal conditions.  She joined BIIO as a full time Consultant Ophthalmologist in January 2021, having previously worked here as a locum ophthalmologist since 2008.
She obtained her Fellowship in Ophthalmology from the Royal College of Surgeons of Edinburgh in 1992.  She was conferred the MBBS degree from the University of Madras in India and completed her post graduate training in Ophthalmology from the Medical Research Foundation, Madras , India.  She has worked and trained in Ophthalmology in various hospitals in Warwickshire, London, Dorset, Cornwall and the West Midlands in the UK.  She has known Dr. Teye- Botchway from her training days in the UK since 1989.
Her main area of interest is in the management of Diabetic retinal disease and macular disorders.  She has extensive experience in the management of glaucoma and has done a lot of research in this field supported by the Moorfield's Eye Hospital, London.  She has also trained in Paediatric Ophthalmology and has a keen interest in Genetic Eye Diseases and NeuroOphthalmology.
Dr. Parthasarathy is registered with the General Medical Council, UK, Tamilnadu Medical Council, India and the Bermuda Medical Council, Bermuda.  She is also a member of the Royal College of Surgeons, American Academy of Ophthalmology, American Society of Cataract & Refractive Surgeons, European Society of Retinal Specialists, Association of Ophthalmologists UK and a Fellow of the American Academy of Anti Ageing Medicine.
She has served the National Health Service, UK for over 20 years and brings in the expertise to deal with the challenges facing the population in Bermuda.
Technicians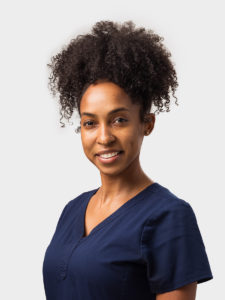 Sherelle Campbell
Technician
Sherelle Campbell (COA, OSC) entered the Ophthalmology field, at the age of 18, as a student fresh out of high school. She was first hired to assist in the medical records department and then eventually began assisting on the front desk. 2019 marks her tenth year in the field.
A few years later, she sat the COA written exam in Boston. Her next goal is to obtain the COT certification. In addition to her normal duties, Sherelle also coordinates overseas referrals and GP reports.
Although she is a huge introvert, working with people has brought her "out of her shell" as she looks forward to the daily interactions with all of her patients. Outside of Ophthalmology Sherelle enjoys travelling and keeping fit. She is an avid attendee at her gym but enjoys all outside adventures, including camping, cycling, walking and swimming.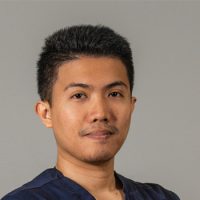 Jobet Roy Rodelas
Technician
Jobet is an Ophthalmic Nurse and a Technician at the same time. He works under the direction and supervision of ophthalmologists, who diagnose and treat patients with disorders and diseases in the eye. Jobet also provides care for patients before, during, and after eye surgery. He takes medical histories and provides care to patients in recovering from treatment. He educates patients and their families on how to take care and do the home treatment for eye disorders and diseases.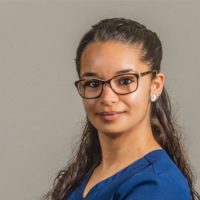 Shelby Camara
Shelby Camara joined Bermuda International Institute of Ophthalmology in October 2017. She has worked as Front Desk Receptionist, Medical Records Clerk and now working as an Ophthalmic Assistant. She is a very organized person and a hard worker. She enjoys working alongside the BIIO tech each day.
Administrators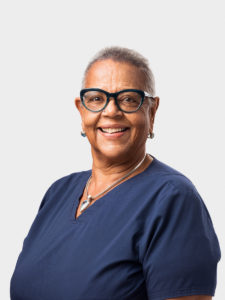 Leonie Curtis
Leonie Curtis is Bermuda International Institute of Ophthalmology's Front Desk Receptionist. She brings a wealth of knowledge and experience and ensures our patients are greeted and served with a smile. Leonie exemplifies our core values in every regard especially – compassion.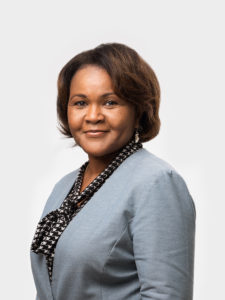 Carol Ross DeSilva
Carol Ross DeSilva joined BIIO as the Operations Manager in March of 2019.  She is a former executive within the utility industry bringing several years of experience in leadership and operational excellence through Business Process Management. Carol obtained her undergraduate degree in Computer Science and holds a Process Master Certification and several Leadership Certifications.
Carol leads from the heart, caring deeply about helping others seek and reach their highest potential. Carol is the founder of Ambassador's for Christ youth group, a charter member of the Bermuda Alumni Chapter of Delta Sigma Theta Sorority Inc, The founder of Ascendant's Women Initiative Network, a former director of the Bermuda Bible Society and former chairperson of the Board of Cobbs Hill Methodist Church. As Carol begins her second career in the healthcare arena, she is filled with excitement and optimism in bringing value to the Bermuda International Institute of Ophthalmology.

Ronita Teye-Botchway
Ronita Teye-Botchway is the owner and Director of Bermuda International Institute of Ophthalmology.  The company was founded by her and her late husband, Dr. Leonard Teye-Botchway.   Ms Teye-Botchway holds a Bachelor of Arts Degree in Behavioral Science from Mount Mary College in Milwaukee, Wisconsin, USA and a BSc (Hons) in Quantity Surveying from Leeds Metropolitan University, Leeds, West Yorkshire, UK.  She has a passion for the built environment and is actively working in various construction projects.  She also enjoys cooking for family and friends, a talent that was nurtured by her late mother of Reid's Restaurant.
She finds joy in serving.  Behind her vivacious personality is a tender heart for helping others.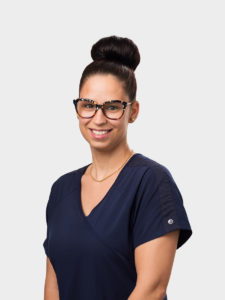 Natasha Camara
Natasha Camara is BIIO's  Patient Accounts Administrator.  She  joined the BIIO team in 2019 as a Front Desk Receptionist.  In 2021, Natasha seized the opportunity to do more and accepted her now position as Patient Accounts Administrator.  She has an Associate's Degree in Business Administration from the Bermuda College.  Her many years  in retail, carries with it exceptional customer service experience that is a true asset to the practice. Natasha is often referred to as the ' jack-of-all trades' in the office as she is willing to help solve day–to–day office issues in an effort make the patient experience a great one.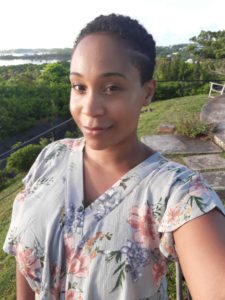 Kara Reid
Kara Reid is one of two Front Desk Receptionist at BIIO.  She joined the team in May of 2021, bringing with her  15+ years of customer service experience in different industries.  Kara is a friendly, compassionate and energetic individual whose interest includes bible study, reading, exercise, swimming, music and  learning Korean 한 글 (Hangul).
Investing in continuing medical education to bring you the most professional eye care team on the island
The skill and dedication of our staff continue to reinforce our reputation as a quality care facility. Always striving to be better, we continuously seek new ways to bring improved and more cost-effective care to our patients.
BIIO promotes continuing education here in Bermuda through supervision, training and funding. He arranges training and professional development of several staff members.
Staff members also have the opportunity to visit overseas Medical Centers like the Lahey Clinic in Massachusetts, and Johns Hopkins Hospital in Baltimore, for continuing education, and have also attended ASCRS and AAO (American Academy of Ophthalmology) conferences.
Latest news from your eye doctor in Bermuda
We regularly share new videos and blog posts for our Bermudian patients about common eye questions and concerns. You can subscribe at the bottom of this page to receive the latest updates.
Age-related Macular Degeneration treatment is quite comfortable for most patients. We ensure that patients are as comfortable as possible before beginning.
The glaucoma treatment cost depends on the type of glaucoma the patient has. It also depends on their insurance coverage.
Because of the anaesthetic eye drops we administer before and during a cataract operation, the treatment does not hurt. Most patients are very comfortable during the procedure.
Memberships and Accreditations
CALL TO ASK A QUESTION OR BOOK YOUR ANNUAL EYE CHECK