Avastin/Lucentis treatment overview
Age-related Macular Degeneration is the leading cause of visual impairment among older adults in developed countries.
Treatment options are limited. Dr Teye-Botchway's application to have the drug Avastin® used in Bermuda for the treatment of macular degeneration was recently upheld by the Chief Medical Officer, and the Pharmacy/Therapeutics
Avastin is a drug used to treat wet age-related macular degeneration (AMD). It is also used to treat diabetic eye disease and other problems of the retina. It is injected into the eye to help slow vision loss from these diseases.
Avastin is the brand name for the drug, which is called bevacizumab. It blocks the growth of abnormal blood vessels in the back of the eye. Those blood vessels can leak and affect vision, causing vision loss from wet AMD and diabetic eye disease.
Avastin was first approved by the Food and Drug Administration (FDA) to treat different types of cancer. Its use to treat eye disease is considered an "off-label" use. The FDA allows "off-label" drug use if doctors are well informed about the product and studies prove the drug is helpful.
Lucentis® (ranibizumab) is another drug like Avastin. Research shows that both Avastin and Lucentis are equally effective in slowing vision loss.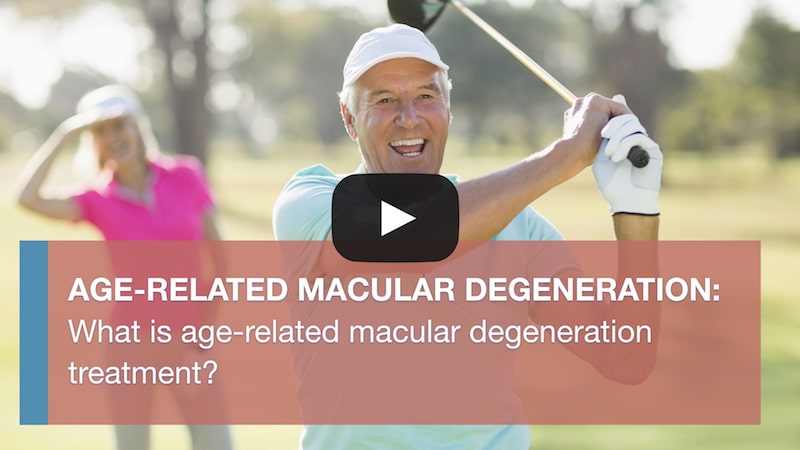 At a glance
YOUR SPECIALIST
What Happens During Treatment with Avastin?
During an outpatient procedure, your ophthalmologist injects the Avastin directly into your eye.
Before the procedure, your ophthalmologist will clean your eye to prevent infection and numb your eye with medicine. A very thin needle is passed through the white part of your eye and the drug is injected. Usually, you do not see the needle itself. You may need to continue having these injections over many months.
Sometime ophthalmologists will combine Avastin treatment with other treatments for the best chance of saving your vision.
Avastin / Lucentis – Further details
What are the risks of Avastin treatment?
Every treatment can have side effects. It is important to understand the benefits and risks of any treatment you might have. Avastin may cause these problems:
Eye infection
Detached retina (where the retina lifts up from the back of the eye)
Cataracts (clouding of the eye's normally clear lens)
Other side effects may include:
Eye redness
Being extra sensitive to light
Eye pain
Changes in vision, including blurriness, floaters, and seeing double images
Dry or itchy eyes
Feeling like something is in your eye
Call your ophthalmologist right away if you have any of these problems within a few days of Avastin treatment.
If you have any questions about your eyes or your vision, be sure to ask. Your ophthalmologist is committed to protecting your sight.
Latest news from your eye doctor in Bermuda
We regularly share new videos and blog posts for our Bermudian patients about common eye questions and concerns. You can subscribe at the bottom of this page to receive the latest updates.
Age-related Macular Degeneration treatment is quite comfortable for most patients. We ensure that patients are as comfortable as possible before beginning.
Often diabetic retinopathy symptoms go unnoticed until the condition progresses. This is why it's important to get ophthalmology assessments if you are prediabetic or have a family history of diabetes.
Age-related macular degeneration risks include infection or bleeding. At Bermuda International Institute of Ophthalmology, we ensure to take precautions so that the likelihood of this happening is decreased immensely.
Memberships and Accreditations
About the author
Leonard Teye-Botchway
Consultant Ophthalmic Physician and Surgeon |MBChB, FRCS(G), MBA, FWACS, FGCS, DCEH (Lond), Postgraduate Diploma in Cataracts and Refractive Surgery
I am Leonard Teye-Botchway and I am the Medical Director and Consultant Ophthalmologist at Bermuda International Institute of Ophthalmology in Bermuda. The joy and elation I get from seeing patients who are very happy they can see after surgery is almost unimaginable. This is what really drives me to carry on being an ophthalmologist.
We have sourced some or all of the content on this page from The American Academy of Ophthalmology, with permission.
CALL TO ASK A QUESTION OR BOOK YOUR ANNUAL EYE CHECK