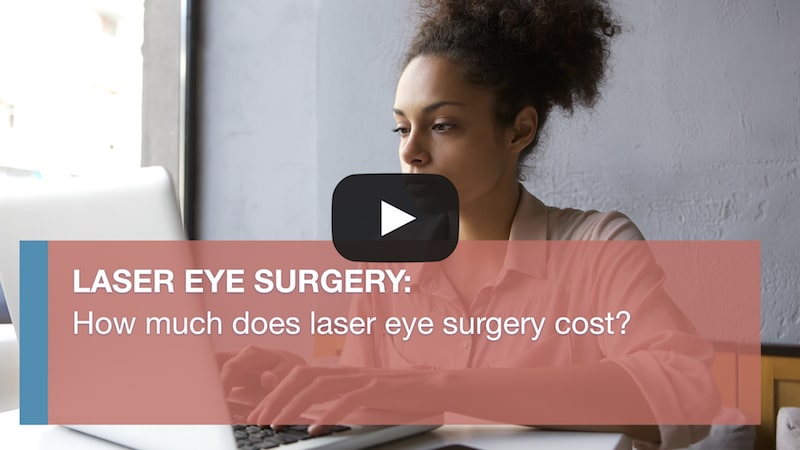 How much does laser eye surgery cost?
How much does laser eye surgery cost? There are various forms of laser eye surgery performed in different ways using different equipment. It's complicated to give specific figures about how much they cost. The other factors which make it difficult to provide a particular cost are the preparation time, which varies from practice to practice.
Then also there are different lasers, platforms and treatment conditions. With refractive laser surgery, there are different types of laser. Now just in brief outlines, I'll say there's LASIK, PRESBEYOND and the newer ones like SMILE and ReLex.
Obviously, the newer ones are more expensive. They're a little more technical and more time-consuming. So they tend to be a bit pricey compared to the more established ones like straight-forward LASIK.
From my experience and generally speaking, most centres would charge between about $1,000 to about $3,000 per eye depending on which form of laser and platform they're using and what are they're treating.
Sometimes, the treatment could go up to about $4,000 or even $5,000 depending on whether or not there's a need for the surgeon to do special procedures in addition to the standard one. It's quite a generalisation, and I know it's not a very specific answer, but that's because there are different laser systems, treatments and protocols in the lead-up to the procedure.
In my practice, after I've assessed the patient and discussed what they'd need by way of laser, I then turn them over to a specialist who talks to them about fees. This way they are very much aware of how much they're going to pay for the procedure before they embark on it. What we do is give you an itemised billing, which would include the pre-op assessment, the surgery itself and the aftercare.
We'd want to see you a day after the surgery, at one week, one month, three months, six months and at a year. We include all of the aftercare in the package. My staff ensures that we're giving clear outlines about what your fee would cost or would cover.
About the author
Leonard Teye-Botchway
Consultant Ophthalmic Physician and Surgeon |MBChB, FRCS(G), MBA, FWACS, FGCS, DCEH (Lond), Postgraduate Diploma in Cataracts and Refractive Surgery
I am Leonard Teye-Botchway and I am the Medical Director and Consultant Ophthalmologist at Bermuda International Institute of Ophthalmology in Bermuda. The joy and elation I get from seeing patients who are very happy they can see after surgery is almost unimaginable. This is what really drives me to carry on being an ophthalmologist.
We have sourced some or all of the content on this page from The American Academy of Ophthalmology, with permission.