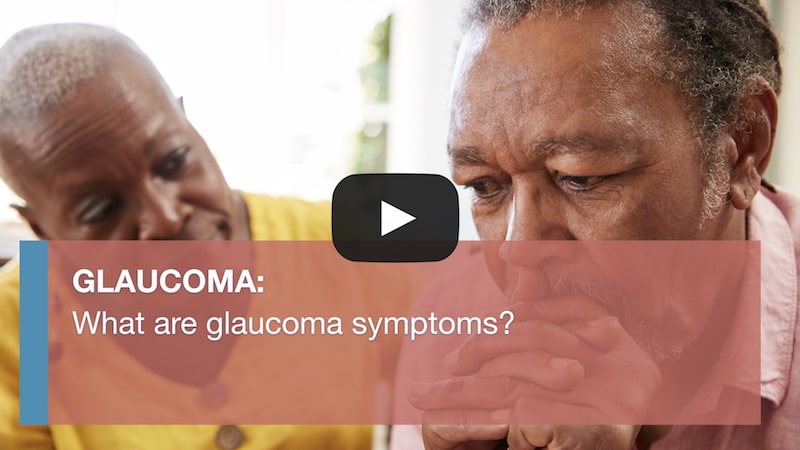 What are glaucoma symptoms?
What are glaucoma symptoms? There are different types of glaucoma. I'll take each one in turn.
Congenital glaucoma symptoms
With congenital glaucoma, which is childhood glaucoma, patients are born with the difficulty of fluid drainage in the eye, and the typical symptoms are a watery red eye or a large eye. The lesson here is any parent who has a child with a watery eye, red eye or a large eye should seek assistance or guidance from an ophthalmologist.
Open-angle glaucoma symptoms
With regards to open-angle glaucoma, there are typically no symptoms, which makes it a somewhat dangerous condition. It's actually called a thief of sight because it comes in very slowly and extinguishes vision. It's important for patients at risk to have the eyes assessed regularly for this condition. Regarding angle-closure glaucoma, patients would typically have recurrent episodes of pain, which tends to settle.
This is a precursor to more severe pain and loss of vision. The critical thing about glaucoma symptoms is for patients to know that it doesn't always present with a symptom. If you're at risk, it's good to have your eyes assessed regularly so that the eye care professional will be able to determine whether or not you have glaucoma.
About the author
Leonard Teye-Botchway
Consultant Ophthalmic Physician and Surgeon |MBChB, FRCS(G), MBA, FWACS, FGCS, DCEH (Lond), Postgraduate Diploma in Cataracts and Refractive Surgery
I am Leonard Teye-Botchway and I am the Medical Director and Consultant Ophthalmologist at Bermuda International Institute of Ophthalmology in Bermuda. The joy and elation I get from seeing patients who are very happy they can see after surgery is almost unimaginable. This is what really drives me to carry on being an ophthalmologist.
We have sourced some or all of the content on this page from The American Academy of Ophthalmology, with permission.