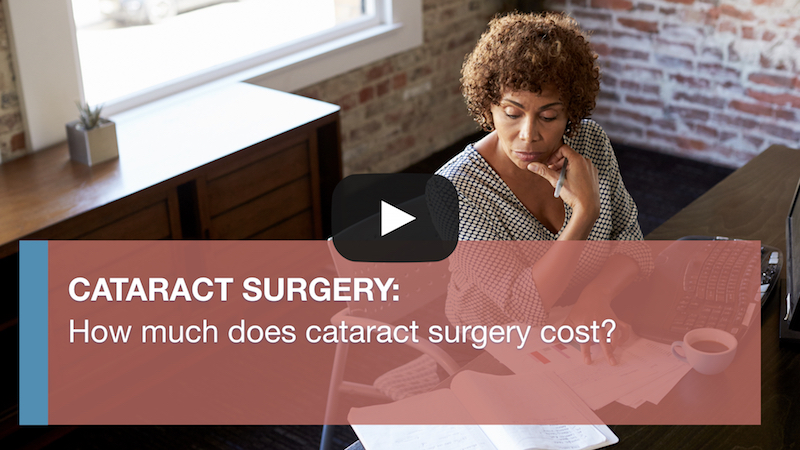 How much does cataract surgery cost?
This would depend very much on the patient's insurance cover as well as the type of lens that we use. Because we perform the surgery in the hospital, most insurance companies would cover all aspects of the hospital fee, so there's very little or none at all for the patient to pay. There is an additional fee when it comes to choosing premium lenses. A premium lens is a lens like a toric lens or a multifocal or a multifocal toric lens, as opposed to a standard lens. With the standard lenses, most insurance companies would also cover the entire cost of the lens.
The cost of a premium lens would cost between about $500 and $2,500, depending on the type of lens that is chosen. In addition to fees pertaining to the lens, there are fees that pertain to the actual assessment. In the leadup to the surgery, patients would undergo counselling and several tests, which would incur an office fee which usually ranges from between about $100 to $500. Some patients opt for a premium lens but are unable to pay for the cost of a lens up front, and we have a protocol for assisting patients who have difficulty with paying for the fees up front.
About the author
Leonard Teye-Botchway
Consultant Ophthalmic Physician and Surgeon |MBChB, FRCS(G), MBA, FWACS, FGCS, DCEH (Lond), Postgraduate Diploma in Cataracts and Refractive Surgery
I am Leonard Teye-Botchway and I am the Medical Director and Consultant Ophthalmologist at Bermuda International Institute of Ophthalmology in Bermuda. The joy and elation I get from seeing patients who are very happy they can see after surgery is almost unimaginable. This is what really drives me to carry on being an ophthalmologist.
We have sourced some or all of the content on this page from The American Academy of Ophthalmology, with permission.